Popcorn Ceiling & Asbestos Removal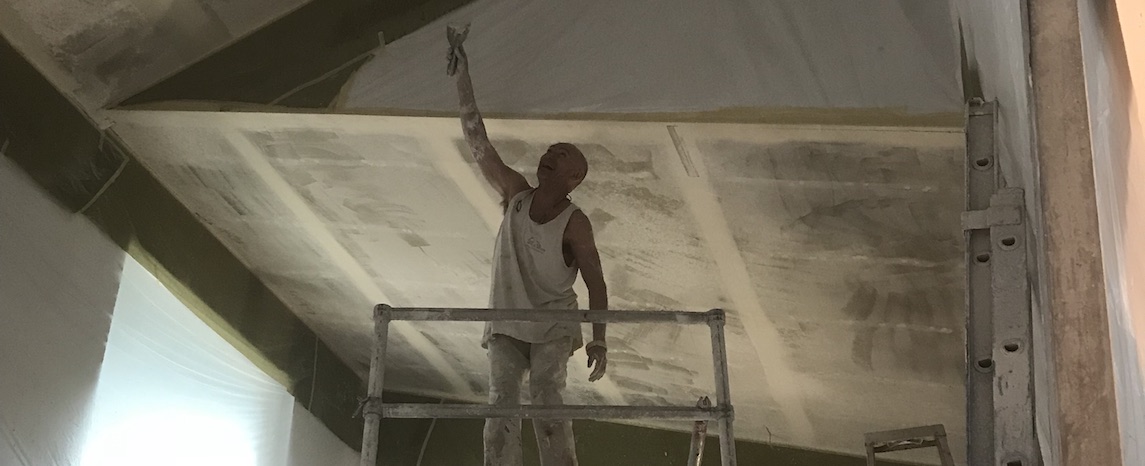 Acoustical Drywall Service Areas
Get Rid of That Popcorn Ceiling
Are you stuck in a house that has that lovely spray texture otherwise known as popcorn ceilings or cottage cheese ceilings?
Acoustical Drywall Services specializes in popcorn ceiling removal. You are not alone in wanting to get them out!
Once your popcorn ceilings are removed you will be shocked at how much better your rooms will feel. They will even smell better. Did you know that popcorn ceilings hold in odors? They also hold in dirt, grime and oh yes those nasty cobwebs for the spiders to enjoy!
How We Can Help You
We will personally come out to your house and assess your individual needs in order to give you a firm price. Our guaranteed quote will include the removal process, patchwork, retexturing and even painting your ceilings to give you a new look to enjoy for years to come.
Most of the time this is a two day process to transform your ceilings. We do follow Air Quality Control guidelines so if your house was built prior to 1981 it needs to be tested for asbestos. Please see our What About Asbestos page for more information. If your ceilings contain asbestos the process will take four days instead of two.
Rest assured that we will do the best, quality job with your new ceiling transformation based on the pre-existing ceiling condition. Popcorn or cottage cheese ceiling removal can expose things you have never noticed before, such as rolls and waves in the sheetrock, water/roof leak staining, and uneven surfaces on your ceilings.
Our General Process
Assess each job separately
Build a proper containment to protect customer's house
Remove all non-asbestos or asbestos material
Bag all material for clean work environment per air quality control guidelines
Inspect, repair, and replace all damaged tape seams as needed
Recoat all tape seams to bring it to a 3- or 4-coat system, depending on conditions
Texture ceilings complete to desired finish
Prime and paint with Sherwin-Williams or Kelly-Moore celling paint
Finish with a roller for a quality finish
Caulk all corners, remove debris, and vacuum
How do you know if your ceilings contain asbestos?
If your ceiling was built before 1981 it is required by the air quality control inspectors of the EPA to have your ceiling tested prior to removal to ensure your family's safety. We can help you determine whether or not your ceiling has asbestos.  Call us for more information on testing.
Sacramento: 916-771-9868
Bay Area: 925-831-3811